Jody Verge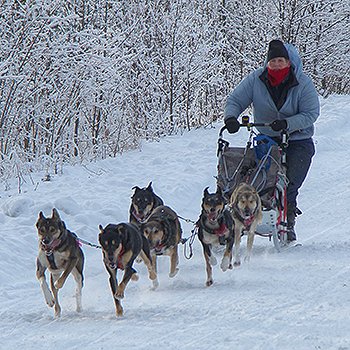 It's been a while but we're excited to see you racing with us once again for 2024. Jody is a very experienced musher, having completed the Caledonia Classic, Gold Rush Mail Run and multiple sprint races over the years. Jody is based in Quesnel and loves making trail with her dog team. She also loves kayaking and skiing and being outdoors.
Race: 8 Dog
Home location: Quesnel
Occupation: Musher
Kennel: V6
Interests hobbies: Dogs, kayaking, skiing, making trail
Mushing years: A couple of decades
Mushing experience: Caledonia Classic Dog Sled Race, Canadian Challenge, multiple sprint races, Gold Rush Mail Run.