Britta Hanks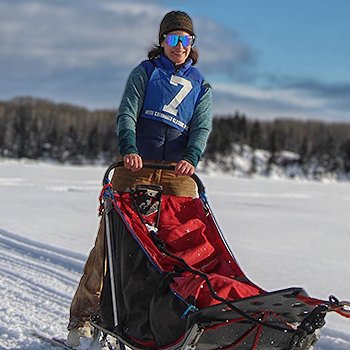 A very warm welcome to Britta Hanks, thanks for choosing to race the Challenge with us in 2024. Britta has been racing for 2 years, and has competed in the Caledonia Classic, and the Gold Rush mail Run. We absolutely adore her kennel name and will be keen to learn more about what inspired her.
Britta is a teacher in Fort St James and we know that her students will be thinking how cool is is to have a sled dog musher taking class. Britta loves being outdoors, hiking and paddling in the warmer months, skijoring and training her dogs in the colder season.
Race: 6 Dog
Home location: Fort St. James
Occupation: Teacher
Kennel: Forget Me Not Kennel
Interests hobbies: Dogs, hiking, paddling, skiing, skijoring, being outdoors
Mushing years: 2 years
Mushing experience: Caledonia Classic Dog Sled Races, Gold Rush Mail Run.