Charmayne Morrison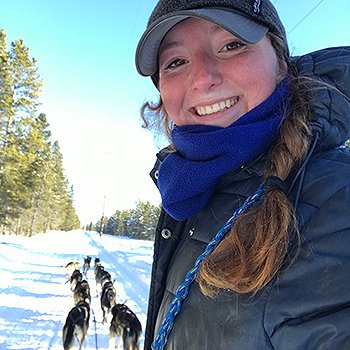 So exciting to welcome some new faces to the Challenge. Charmayne owns a touring kennels in Bozeman, Montana, USA, with her fiance Bucky. She says that racing is her true passion, and she has Iditarod 2024 in her sights, having already completed her qualifiers. Which tells us that Charmayne is one tough musher, with stacks of racing experience gained from the Eagle Cap Extreme, Race to the Sky, and the Beargrease. She was the Rocky Mountain Triple Crown Champ in 2020 too. She's chosen the Challenge to see some new country, and to give their puppy teams racing experience. When not running tours or training sled dogs, Charmayne takes her horses trail riding and exploring.
Race: 8 Dog
Home location: Bozeman, MT
Occupation: Dog Sled Tour Guide
Kennel: Morrison Racing Kennel
Interests hobbies: My fiancé Bucky and I own a tour kennel, but racing is my true passion. Iditarod 2024 is my goal now that I've finished my qualifiers. We are racing the Canadian Challenge with our puppy teams this year to get them good racing experience and to see some new country. In the off season I have horses that we trail ride and backcountry camp with as much as I can.
Mushing years: This is my 10th season, since 2014
Mushing experience: Rocky Mountain Triple Crown Champion 2020, Beargrease Marathon 2021, Eagle Cap Extreme 2023, Race to the Sky 2023, and lots more!