Anna Bolvin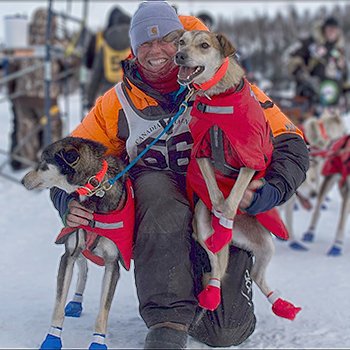 Anna is back! This 'world citizen' will be racing once again in 2024 with the Challenge, with her eyes firmly on a top finish. Anna looks after her umpteen dogs at the kennels in Porcupine Plain, as well as sharing her home and couch with many retired sled dogs as well. Anna is an outdoor adventurer at heart, and combines her love of travelling with her love of dogs whenever she can.
Anna has been mushing for 15+ years, having raced the Eagle Cap Extreme, Underdog 100, the Idaho, The Pas and thr Caledonia Classice too.
Race: 10 Dog
Home location: Porcupine Plain
Occupation: World Citizen
Kennel: YesIcan Racing kennel
Interests hobbies: Travel Outdoor adventures Dogs
Mushing years: 15+ Years
Mushing experience: Canadian Challenge many times both 8 & 10 dog, Caledonia, The Pas, Torch River, Underdog, Eagle cap, Idaho.
Listen to Anna's Podcast: